Products
X-Ray Baggage Scanner Supplier – Baggage x ray machine
X-Ray Baggage Scanner Supplier – Baggage x ray machine in Nigeria by Hiphen Solutions Services Ltd.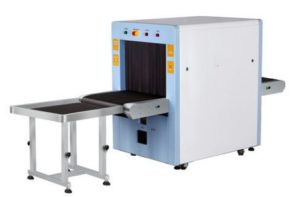 X-Ray Baggage Scanner Supplier – Baggage x ray machine
* Multilingual operation
* Automatic built in test and self diagnosis
* Secure access Key
* Uninterruptable power supply (UPS)
* Threat alert and material classification
* Auto archiving
* Network-Ready
* Energy saving design
* One key turn off
* Indication of the date and time
* baggage counter
Physical Specifications
Unit weight (kgs) 575
Main purpose and scope of use:
1. X-ray baggage scanner can quickly and effectively detect various dangerous items hidden in small items, parcels, mail, small bags, suitcases, shoulder bags, backpacks.
2. And widely used in airports, railway stations, bus stations, high-speed rail stations, customs, express companies, hotels, tourist attractions, government agencies, luggage storage, embassies, sports venues, convention centers, courts, shopping centers, cultural venues , Post office, shoe factory, toy factory, luggage factory, handbag factory, school, prison and other security inspection occasions.