Products
Why Should You Install Automatic Sliding Doors
Why Should You Install Automatic Sliding Doors?
Installing automatic sliding glass doors is not as difficult or as costly as you might think, and they come with many benefits that you might not have considered before.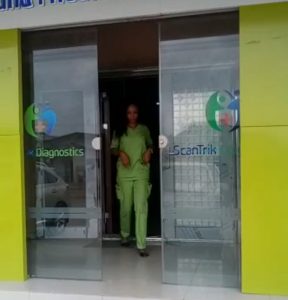 HSSL provide a range of Motion Sensor Sliding Glass Door in Nigeria that are perfectly suited for businesses whose exits and entrances are in frequent use, along with those that contain areas of restricted access. The range includes sliding and swing doors for internal applications,  suited for use in hotels and complex buildings. There are multiple benefits to having an automatic door installed in your premises, but here are some reasons to buy an automatic door
Automatic Sliding Doors Provides Ease of Access for All
Automatic doors fitted to the exterior of your premises provides a convenience for all entering or exiting the building.
helps those with pushchairs, or those with heavy or larger items access the building.
Automatic Sliding Doors Secures your premises
The automatic sliding door access control we provide, deliver a good level of security. Our automatic sliding doors
have a built in radio receiver, with additional security devices such as a keypad entry system, reception desk button, and remote control units available to be added depending on the level of security your premises requires. This allows for restricted and controlled access to the building, or particular areas within the premises, making it safe and secure.
Automatic doors definitely add a touch of luxury to any premises
and such an interesting feature will surely be a talking point.
Sliding doors  come with state-of-the-art safety features. The doors automatically lock when fully closed due to the incredibly secure electronic locking system, meaning they are often safer than traditional sliding doors.
Automatic doors are the ultimate in convenience and functionality.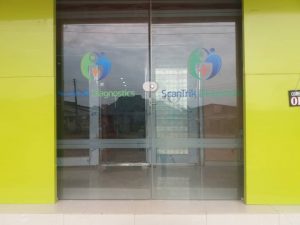 HSSL automatic sliding doors are made from aluminium, which can be customized with your brand logo and as well different glazing options and hundreds of different colors and finishes to perfectly match the style of your brand.
If you'd like more information about our range of automatic sliding doors, please get in touch with a member of our team by calling 08025897223