Products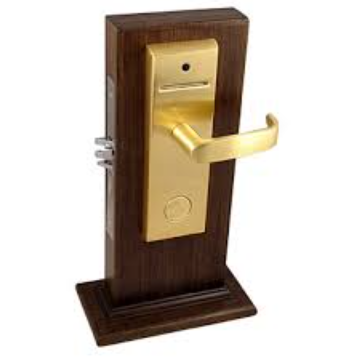 Benefits Of Smart Card Lock In Hotel Business
Benefits Of Smart Card Lock In Hotel Business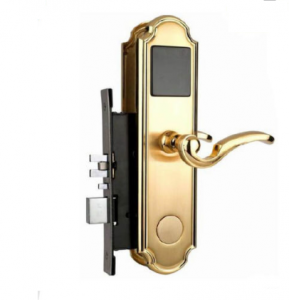 Hotel Door Lock uses an electro-mechanical device which is designed to perform locking and unlocking operations on a door when it receives such instructions from an authorized device using a wireless protocol and a cryptographic key to execute the authorization process.
RFID Hotel Card Lock system
Hotel door lock system have proven to be both a safe and cost-effective way of improving hotel security as they are directly linked to a computer system which staff can monitor and alert if there is a crime. Furthermore, if a card is misplaced or stolen, then they can be simply deactivated meaning that they can't access any rooms – a huge benefit to guests as they will feel more comfortable using your services.
Hotel Key Card Provides Easy Access To Rooms
The main purpose of a smart hotel key card lock is that it can electronically grant you access to a room or certain areas of a hotel complex, making it a much simpler design to that of a key and a lot more beneficial for both you and the hotel. The reason being is that they can keep up to date with how many people are at the hotel and who has permission to the complex – making it difficult for non-guests to access the perimeter. The security benefits from this the most as they can identify any criminal activity and protect your room from would-be burglars.
Electronic Hotel Door Locks for ease of use and increased security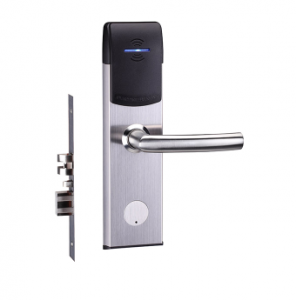 Smart Card Lock comes with the following advantages:
Audible and visual opening Notification
Free Rotating Handle
Manual Privacy Bolt
Resilient Chrome Anodized Finish
Easily programmed
Emergency Override with Master Card and Mechanical Key
Auto Time Out on Cards
Lost Cards Easily Disabled
Easily Modify Access Rights for Staff
User Friendly Software
If you are running a hotel business then it is important that you operate with the highest security measures in place, otherwise you could be at risk from theft and this could ward of guests from wanting to use your hotel. There are many actions that you could take to prevent criminal activities or reduce it, with one of the most sophisticated tools being the use of electronic room key cards instead of traditional keys. Although keys have always been the popular choice, electronic key cards are becoming more appealing to hotels as they are value for money and they provide additional security measures.
Hiphen Electronic Lock  is designed especially for Hotels & Resorts brings new using experience to the guests and hotel owners.
WE CAN INSTALL IN ANYWHERE IN NIGERIA
If you'd like more information about our Hotel Smart Card Door Locks, please get in touch with a member of our team by calling 07035146988.