Products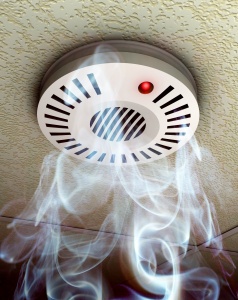 Wireless Smoke Alarm System
Wireless Smoke Alarm System in Nigeria by Hiphen Solutions Services Ltd. An automatic fire alarm system is designed to detect the unwanted presence of fire by monitoring environmental changes associated with combustionWireless Smoke Alarm System . In general, a fire alarm system is classified as either automatically actuated, manually actuated, or both.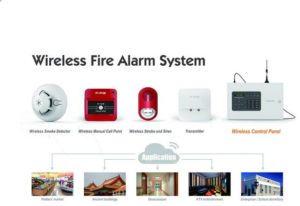 Wireless Smoke Alarm System Components;
WIRELESS SMOKE DETCTION ALARM/ALERT CONTROLLER:
GSM alarm kit include gsm panel, 1 wireless PIR, 1 door sensor, 2 remote control, 1 siren and adapter
Wireless smoke sensor
Detects smoke and sends signal to the Controller to Siren Alarm, Send SMS
Remote Controller
Arm/disarm/mute/force alert the device
Can also be used to Trigger Emergency Alarm when in danger
Wireless Emergency Key
Triggers Siren Alarm when in danger and Button is Pressed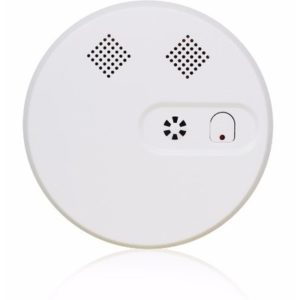 Automatic fire alarm systems can be used to notify people to evacuate in the event of a fire or other emergency, to summon emergency services, and to prepare the structure and associated systems to control the spread of fire and smoke.
After the fire protection goals are established – usually by referencing the minimum levels of protection mandated by the appropriate model building code, insurance agencies, and other authorities – the fire alarm designer undertakes to detail specific components, arrangements, and interfaces necessary to accomplish these goals.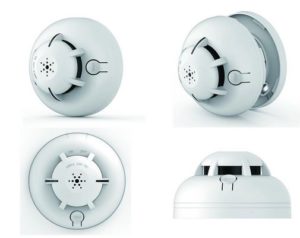 Equipment specifically manufactured for these purposes are selected and standardized installation methods are anticipated during the design.
Adapting measures against the threat of smoke and fire has become very essential in every industry.
With growing concerns over the safety measures, smoke and fire detection systems in Nigeria can be one of the most effective installation.
Our wireless fire alarm systems are ideal solution for difficult to wire locations,
room aesthetics or even hazardous materials, such as asbestos above a drop ceiling.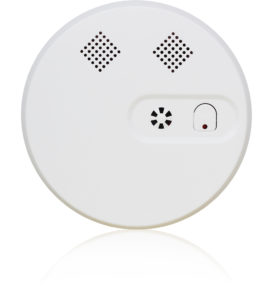 Installation of these wireless security system provides a very cost effective solutions with features which are even not possible in wired systems.
Our wireless smoke alarms and wireless smoke detectors can be programmed in any zone between 1 to 999 nos.
The power radio emitter attached with it gets activated by presence of smoke and then it sends radio waves to the panel.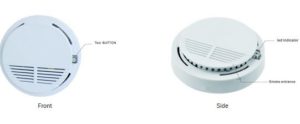 The panel automatically displays the same zone in which it has been programmed. If required, the programmed zones can be changed to another zone.
There is also a inbuilt hooter in the detectors as well as radio emitter that functions with call button ( manual call point ).
WE CAN INSTALL IN ANYWHERE IN NIGERIA