Products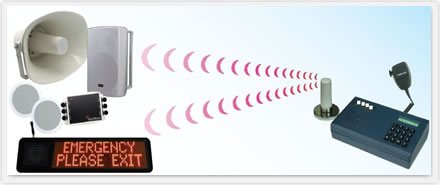 Wireless Public Address System
Hiphen Solutions offer a variety of cost effective wireless public address system, controllers and amplifiers to meet the requirements of most PA messaging systems.
WE CAN INSTALL IN ANYWHERE IN NIGERIA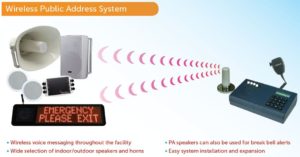 Wireless Public address system and conference systems with power amplifiers, speakers, microphones (wired and wireless), mixing consoles, signal processors and other accessories are chosen to provide sound reinforcement for various applications. We, at Hiphen Solutions design and develop the sound reinforcement system for installation in commercial complexes, schools, conference halls, auditorium, sports stadium, places of worship, etc.
Professional Audio Products: We offer designing of sound equipment products for professional applications such as for auditoria, stadium and commercial complexes.
Multi Channel Background Music Selector System: System elements comprising of channel selector modules are available for use in multi channel music system, language selection system, etc. The other audio system elements includes amplifiers, signal processors, microphones, speakers , etc, that can be supplied to make a complete system.
Custom Built Audio Systems: We have the expertise to design and supply custom built audio systems and professional audio racks complying our customer specifications and requirements.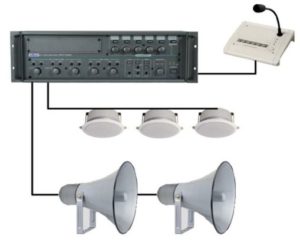 DESIGN AND CONSULTANCY SERVICES
We undertake design and consultancy services for audio and instrumentation systems of premium quality. With modern technology, we continue to be the most trusted name in the designing, consultancy, installation and audio system commissioning service provider. Our technically competent team of engineers, technicians and other professionals configure, design, manufacture, supply, install, commission and also provide effective backup service during and beyond guarantee period.
Hiphen Solutions offer a variety of cost effective wireless public address speakers, controllers and amplifiers to meet the requirements of most PA messaging systems.
Our speakers are designed to be used in applications such as in-house paging, emergency notification, voice & data paging, public safety and others.
Wireless public address systems provide organisations and businesses with an easy way to incorporate a powerful messaging system for daily and emergency announcements throughout the facility.
Organisations that need to replace or expand their existing Public Address system can easily do so by adding wireless speakers that can also be used for break bell alerts.
The PA system can function with multiple indoor/outdoor zones and has the ability to communicate with each zone or specific PA speaker.
As a wireless solution, this PA system offers easy installation and cost effective integration without the need to run any wires.
Public address systems typically consist of input sources, preamplifiers and/or signal routers, amplifiers, control and monitoring equipment, and loudspeakers. Input sources refer to the microphones and CD Players that provide a sound input for the system. These input sources are fed into the preamplifiers and signal routers that determine the zones to which the audio signal is fed. The preamplified signals are then passed into the amplifiers. Depending on a country's regulations these amplifiers will amplify the audio signals to 50V, 70V or 100V speaker line level. Control equipment monitors the amplifiers and speaker lines for faults before it reaches the loudspeakers. This control equipment is also used for separating zones in a PA system. The loudspeaker is used to transduce electrical signals into analog sound signals.
Large Systems
Public Address System consisting of amplifiers, mixers and routers for a major international airport.
Some PA systems have speakers that cover an entire campus of a college or industrial site, or an entire outdoor complex (e.g., an athletic stadium). More than often this PA system will be used as voice alarm system that make announcement during emergency to evacuate the occupants in a building.