Products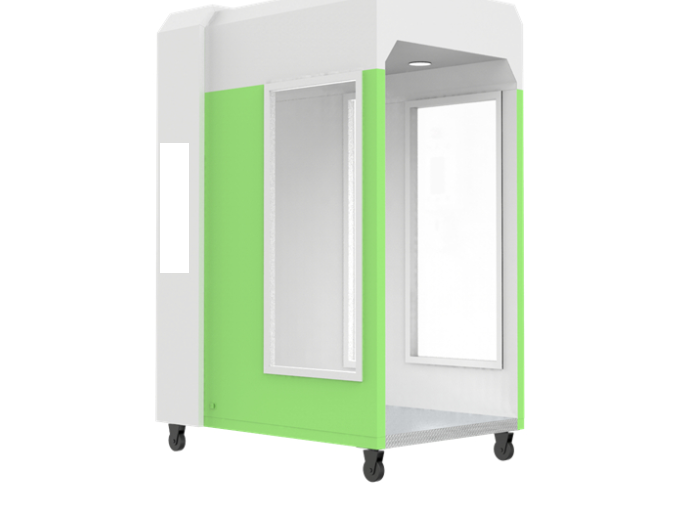 Significant Role Of Whole Body Disinfection Chamber
Significant Role Of Whole Body Disinfection Chamber
Whole Body Disinfection Chamber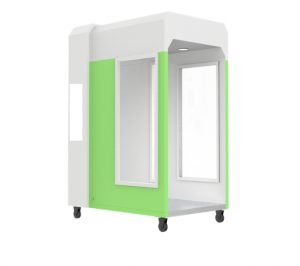 Viruses, and bacteria's that makes people sick are easily transmitted in public or congested areas, or where people are gathered in numbers. These germs causing sickness are picked up unknowingly by people, which will eventually spread, thereby leading to sicknesses or infections.
Human Disinfection Sanitizer Channel
Whole body disinfection, plays a significant role in hygiene measures, that is to kill or inactivate viruses, pathogens, germs or bacteria.
Regarding the health safety of worker or employees, it is however advice able to introduce the full body disinfection channels.
These measures are indispensable in medical practices and clinics, business, malls, banking sectors, education sectors, and other places where people gather.
Whole Body Disinfection Chamber Features:
1. Infrared human body temperature measurement with high temperature alarm
2. Hands are sterilized by UV spray without contact
3. Control the disinfection level steadily to ensure the disinfection effect
4. Food grade disinfectant to ensure human safety
5. Ultrasonic atomization system, non-head-on fog
6. Automatic Indicator for low liquid, self-stop protection
7. Channel lighting (easy to use at night)
8. Intelligent non-contact temperature measurement
9. Food grade intelligent induction disinfection
10. Quick disinfection of virus in the disinfection area
11. Food-grade disinfectant, safe and reliable
12. Can effectively kill various germs, intelligent induction spray, without manual Operation
13. Non-contact Hand Sanitizer induction spray, safe and hygienic
14. Spray method:Ultrasonic atomization
15. Spray control method:Microwave induction start, delay stop (delay adjustable 5-60 seconds)
16. Transparent Self Priming Curtain
17. Disinfection tank capacity:16L
18. Hand Sanitizer: Automatic Induction. Capacity : 1000ml
19. Starts Human Body Disinfection Automatic on Motion Sensor
20. Working principle:Ultrasonic Atomization
21. Face Recognition (Optional)
22. Face Mask Wearing Reminder (Optional)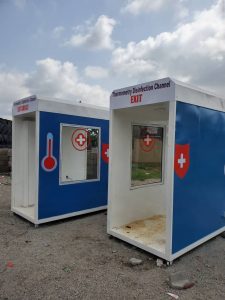 Our Advanced whole body disinfection channel is designed to meet your specifications and requirement.
If you'd like more information about our range of Automatic whole body Disinfection Channel, please get in touch with a member of our team by calling 07035146988.