Products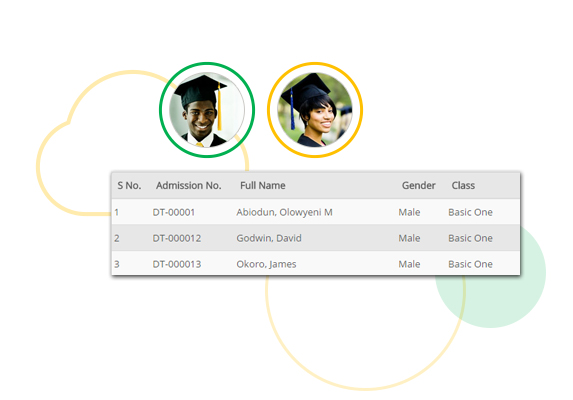 School management Software
School Management Software, School Portal, for Secondary Schools, College of Education, Polytechnics and Universities in Nigeria by Hiphen Solutions Services Ltd
Hiphen Solutions online portal allows easier admission processes, making it easier, faster and more
THE ENTERPRISE RESOURCE PLANNING (ERP) SYSTEM & STUDENT SCHOOL MANAGEMENT SOFTWARE PORTAL BENEFITS
Reduces paper work, no data redundancy, reduces piles of files.
Save man hours in managing information with automation.
Instant Access to the Information required for Quick and Accurate Decision making.
Single software handing everything saves a lots of investment in different software and management issues.
Eliminates bottleneck in the process of getting information out of pile of data.
All kind of reports can be generated daily, weekly, monthly and annually from any where in the world.
Improves system's response to the demand of the stakeholders.
Integrated solution to manage academic, administrative and business processes.
Dynamic generation of tasks with popup alerts and e-mail provides better productivity and work plan.
Access to Grades, Attendance, Fee status, exam schedule, announcements for students.
Proactive measures like SMS, email that keeps them in the loop.
More Open and easy interaction with Administration & Faculty.
Instant access to all the day to day information related to students.
Possible to monitor the performance of their student from anywhere anytime on the internet.
Complete online and offline functionality leaving nothing unturned to bring it as an effective management system.
Save hours and money in lots of communication aspects.
More concentration on students as paper work is less.
Improves Teaching Effectiveness through content and information about student.
Reduces long term planning.
E-mail & Internal messaging system.
Manage class information and analytical reports.
Greater focus on teaching and less on time consuming administrative functions viz. Student records, class schedules, reports, attendance etc.
23. Improved Quality of interaction between Parents and Institutes Administrators efficient. From flexible exam schedules, to automated exam results and automated admission provisioning, a seamless flow is guaranteed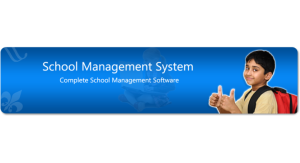 is online school management portal aimed to make administrative works of educational institutions effectively and paperless. Using this portal you will be able to handle all the day to day functions of your institution in a comprehensive manner. Anyone with basic computer knowledge will be able to handle its working in a proper manner.
Admission Engine:




A school management software app for your clients
Are you tired of the 'hectic' Admission Process encountered every school year? Form purchase, manual exam invigilation, manual exam result collation, manual script marking, scoring and short listing, manual admission provisioning etc.
No need to go through the hassles of traffic to pick and fill an admission form. your clients can fill the same form online at their convenience and from any part of the world…even when
on vacation. Guess what? Your clients will be happy because they will save time and money.
allows flexibility in selecting exam/placement test dates and time to accommodate the parents' personal scheduling. The scheduling options on the date and time will be decided by the school and made open to the parents during the registration. This flexible scheduling saves time as it eliminates lateness to the exam.
Smart Testing: Computer Based Testing (CBT)
Hiphen has a Computer Based Testing platform that can replace the manual placement test. This CBT feature does automatic marking and grading and students can receive their results immediately after the exam. Other benefits of the CBT are:
It reduces exam malpractice to the barest minimum
It saves time and reduces cost
It eliminates inaccurate exam scores/records
Key Features
Class time table Schedules Get to know your child´s schedule of classroom for a specific day.
School Fees Online Payment
Pay your child's school fees right from your digital device.
Exam Schedules
Schedules and timetables of exams and other activities, so that students / parents / teachers can get ready in time.
Admissions Information
Know about the admission procedure and other related information to ease the process
Absentee Notes On The Go
School can send the daily attendance and home work to parents, and parents can receive daily update from school on attendance and homework of their children
Progress Report Card
View the curricular and co-curricular performance of your child right on your device.
School News update
Stay updated with the current happenings in the school.
Staff Directory For Parents
Know about the teaching and non-teaching staff that works in school.
Schedule of Events / School Calendar
The school year plan, that will executed throughout the year for the children and parents.
School Policies
Read the school´s policies on the go so that you can instruct your children with the same.
Tags:
school management system pricing in nigeria
school management portal in nigeria
secondary school management system
complete school management system
school management system software
school management software africa
school software pro