Products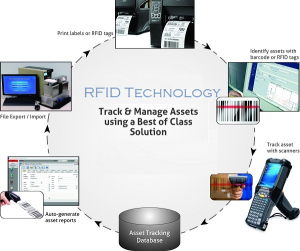 RFID Asset Tracking
RFID Asset Tracking in Nigeria by HIPHEN SOLUTIONS. When you want to save time and know where to find business assets,
Radio Frequency Identification (RFID) equipment connects to your network and Our RFID Asset Tracking updates information in real-time.  RFID Tracking Equipment will automatically update the location and visibility of your assets in the System Database.  Our Team understands the importance of quality and reliability to every Asset Tracking Solution.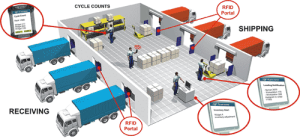 When combined with fixed readers, indoor or outdoor antennas enable organizations to efficiently capture RFID tags in real-time.   The antennas range in sizes from compact (4" square) to larger high-performance readers for longer range reading applications.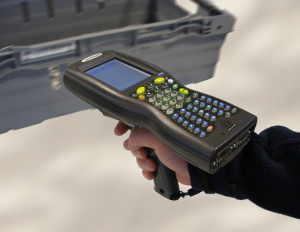 When it comes to RFID readers they are easy to deploy, use and manage with open standards-based reader management tools.  Each reader can have between 1 and 8 RFID Antennas connected to it, and can use Power over Ethernet (PoE) to eliminate the need for costly power drops.
Each time an asset is identified by an RFID Antenna, the reader automatically updates the database.
Our RFID Asset Tracking System helps organizations in achieving this very easily. It is highly beneficial for any organization to use our RFID Asset Tracking Systems and efficiently manage the asset lifecycle that is the actual key to the organizations return on investments of the assets.
FEATURES
Realtime Information on Asset Movement
Quick Decision making for stock replenish
Eliminate paper work leading to environment safety
Quick Inventory taking through handheld reader
Monitor Asset maintenance cycle
Easy to use. Plug and Play Hardware
Enhanced material security through RFID Security Gates
Hiphen Solutions provides turnkey RFID solutions to various industries such as asset management and tracking, supply chain and logistics automation, document tracking, intelligent transportation systems, electronic vehicle registration and toll collection systems, retail & apparel, healthcare, and automotive manufacturing.
Hiphen Solutions's core expertise area is to provide customized solutions based on RFID technology that is complemented with high performance software applications. Through Hiphen Solutions's global sales and partner network, Hiphen Solutions holds a very strong position in deploying nationwide automation solutions.
Within the scope of this proposal, both hardware components and software applications are included. Following sections will provide detailed features of all components that are included in the system design.