Products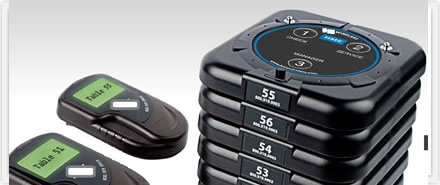 Push Button Paging System
Push Button Paging lets customers control their shopping experience by paging for assistance when needed—resulting in happier customers and higher profits Improve Service & Customer Experience
button on the transmitter to:
 Call the Waiter/server to the table
Ask for the bill for payment
Request a manager to visit the table
WE CAN INSTALL IN ANYWHERE IN NIGERIA
Benefits include:
 Increases check average
 Improves customer experience
 Increases table-turns
 Gives waiters/servers or managers the opportunity
to respond to customer concerns, turning
a potentially bad experience into a
good experience
Guests feel confident that their needs will be met with Push
Button Paging. You will be confident that you are providing
excellent customer service resulting in quicker table turns
and happy customers, both leading to increased sales.
Personalized Customer Experience
Empower your customers to experience shopping at your store, their way, with Push Button Paging retail system. Simply with the push of a button on the transmitter, customers can call an associate for assistance any time or request for the manager to resolve an issue.
With Push Button Paging, your staff can deliver exceptional, personalized customer service. Or use Push Button Paging for your staff to communicate with each other and management without leaving their station.
Push Button Paging helps you be more profitable.
Efficient paging by the customer reduces labor cost and keeps your staff more productive.
With Push Button Paging, your associates and managers have the opportunity to respond to customers immediately, meet their specific needs, turn a potential bad experience into a positive one, and reduce the check-out time.
Count on Push Button Paging to eliminate long lines and keep customers happy
Features & Specifications
UHF Technology
>> U p to 1/4 mile of coverage
>> Perfect for large stores with multiple levels
Unique System ID
>> Unique system ID to eliminate conflicts and overlapping messages with nearby stores
Push Button Paging Transmitter
>> Easy for customer to use
>> Option to customize the messages
>> Option to customize the label graphics for your store
>> Easy to sync transmitters to associate pagers Pagers
>> 3 options available: . Watch Pager (1 AAA battery) . Belt Holster Pager (1 AAA battery) . Manager Pager (rechargeable alpha pager)
>> Pagers can flash, vibe, or beep to alert associate
Smart Charging
> Transmitters charge in 2 hours
>> Transmitters only require charging about once per month
>> Smart charging avoids over-charging the battery and extends battery life
>> Transmitter battery life is 3-5 years
Push Button Paging Highlights:
>> Simple Self-Installation
No electricity is required. No WiFi is used.

>> Easy-to-Use System
Simply sync the transmitter to the associate and manager
pagers to assign unit. A quick, 2-step process allows you to
reassign unit on the fly.

>> Rechargeable
Unlike the competitor's systems, Push Button Paging
transmitters are rechargeable.

>> Completely Wireless
No messy wires or electrical cords.

>> No Software Required
There's no need for expensive, complicated software licenses
to set-up and use Push Button Paging, keeping the cost of
ownership down.

>> Small Footprint
Push Button Paging transmitters stack neatly, saving you
counter space and reducing clutter.