Products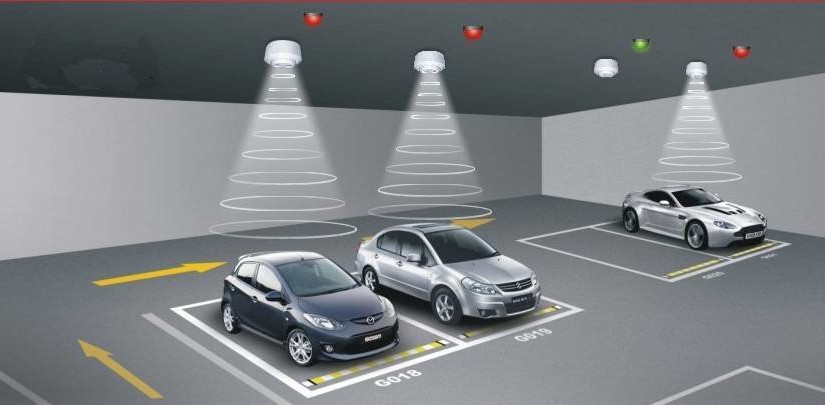 Parking Guidance System
Parking Guidance System by Hiphen Solutions. Our Level Guidance system is a cost effective solution to increase the efficiency of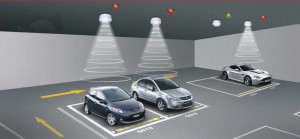 parking facilities that have low parking space quantity or are free to the public. Parking Guidance System provide a convenience for drivers by guiding them to the level with available space.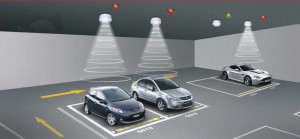 The GP34960005700 Master Module supplies power to the vehicle sensors as well as controls the communication with the Parking Monitors via a 3 conductor cable. In addition it also has a built-in serial interface for connection to our Parking Guidance Software or higher level management and payment systems.
Sensors are placed at the entrance and exit of each level to keep a running total of cars entering and exiting versus the quantity of parking spaces on each level.  If level one has 50 parking spaces and only two spaces are vacant, when the next car enters level one, the space availability count goes down to one.  When a car exits the level, the vacancy count goes up by one.  Vacancy count is displayed in real-time on LED Space availability displays on each level and at the entrance of the parking facility.  Management software for the system is also included.
 Ultrasonic Parking Detector
We offer a wide selection of vehicle sensors with either a built-in LED indicator or with a remote LED indicator. The vehicle sensors utilize the latest ultrasonic technology for the upmost in reliability. In addition, we also offer tri-colour indicators that can also be controlled via the Dupline bus allowing the status lights to be changed via the user's software or payment system.
All sensors are powered by the 3 wire communication bus which greatly simplifies the wiring and the quick-insert wiring terminals make installation a snap.
Datasheets
Vehicle sensor with green/red LEDs
Vehicle sensor with blue/red LEDs
Vehicle sensor with tri-colour bus controlled LEDs
Vehicle sensor with no indication
Remote Indicator green/red LEDs
Remote Indicator blue/red LED's
Bus controlled tri-colour indicator
Hand-held programmer
The parking detector uses the principle of ultrasonic distance measurement, use the  ultrasonic transmitter, the object reflection, after receiving the echo time difference to measure the parking garage current situation. RS485 communication bus design, anti-interference ability, an RS485 bus can connect up to 25 parking spaces detectors. Industrial design can be adapted to a variety of harsh environments, and it plays a guiding role as safe parking of city vehicles.
Ultrasonic parking detector of Technical Parameters :
1,Working voltage: AC12V±10%
2,Rated power: 0.5W
3.Working temperature: -20℃-65℃
4.Storage temperature: -20℃-85℃
5,Operating Humidity :30-90% (Relative Humidity)
6,Installation angle: horizontal±7.5°
7,Installation distance: indoor, Above the parking space 1.0-4m ( recommendation2.5-3.0m )
8,Detection distance: 0.2-4.5m
Tags:
Car Parking Guidance system supplier
Parking Guidance system supplier Nigeria
Vehicle Parking Guidance system
parking guidance system cost
ultrasonic parking guidance system
parking guidance system price
parking management system