Products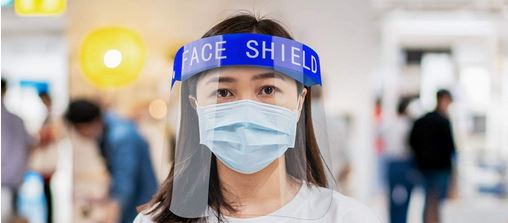 Medical Face Shield
Medical Face Shield:
Clear Face shield visor can be easily cleaned with water or disinfectant. Ultimate sun protection, scratch resistance, blocking more than 98% of harmful dust. High-density polyethylene casing, which prevents chemicals, saliva droplets, and paints from splashing into your eyes and your face is protected well. Safe and comfortable, the full face protective cap provides more all-round coverage and protects the face from saliva flying into the air. Plastic face shield has a fully adjustable head harness that moves up and down easily and fits comfortably with most goggles and respirators. Extremely lightweight and can be used in various situations, such as laboratory work, woodworking, mowing, gardening, drilling, sanding, welding, outdoor sports, etc.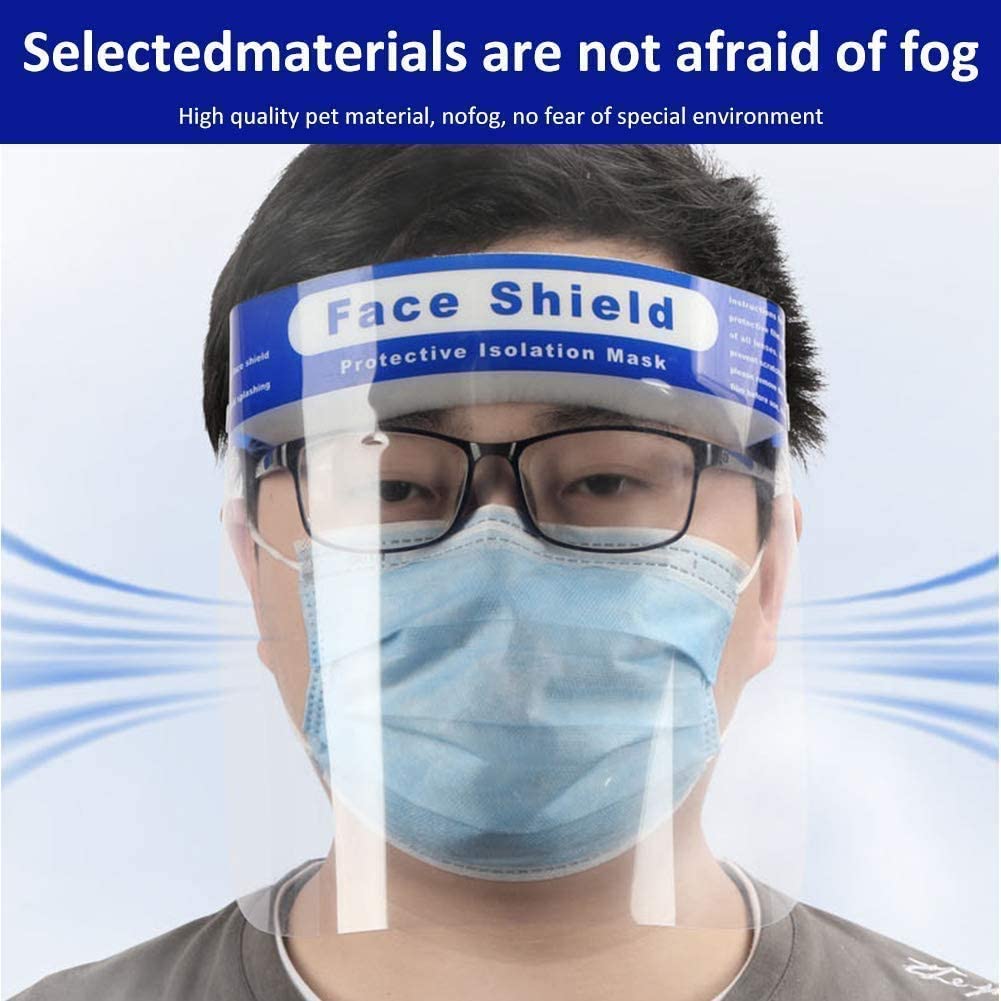 Medical Face Shield: HIGH QUALITY & FULL PROTECTION: Made of transparent recyclable and Waterproof PET(Polyethylene terephthalate) which Effectively isolates saliva and protect your whole face from spray ,splatter, droplet, dust, oil and smoke with more complete coverage than typical face shields. COMFORTABLE & ADJUSTABLE & REUSABLE: This safety face shield could rotates up to 120 degrees and equipped with an elastic band and sponge headband,which is suitable for extended wear. Meanwhile, it is easy to clean with any detergent, which is reusable and durable. ANTI-FOG & ANTI-STATIC :Treated with anti-fog and anti-static coating,clear for maximum visibility. Since its lightweight, you won't even notice it's there. Good solution for keeping mist and droplets off your face when you have outdoor activities as well as for dental issue. OCCASIONS: It's versatile for a variety of uses in industrial and home settings. Great for going outside when necessary; With the safety face shield you can be prevented from the dust/saliva/spit and any other things.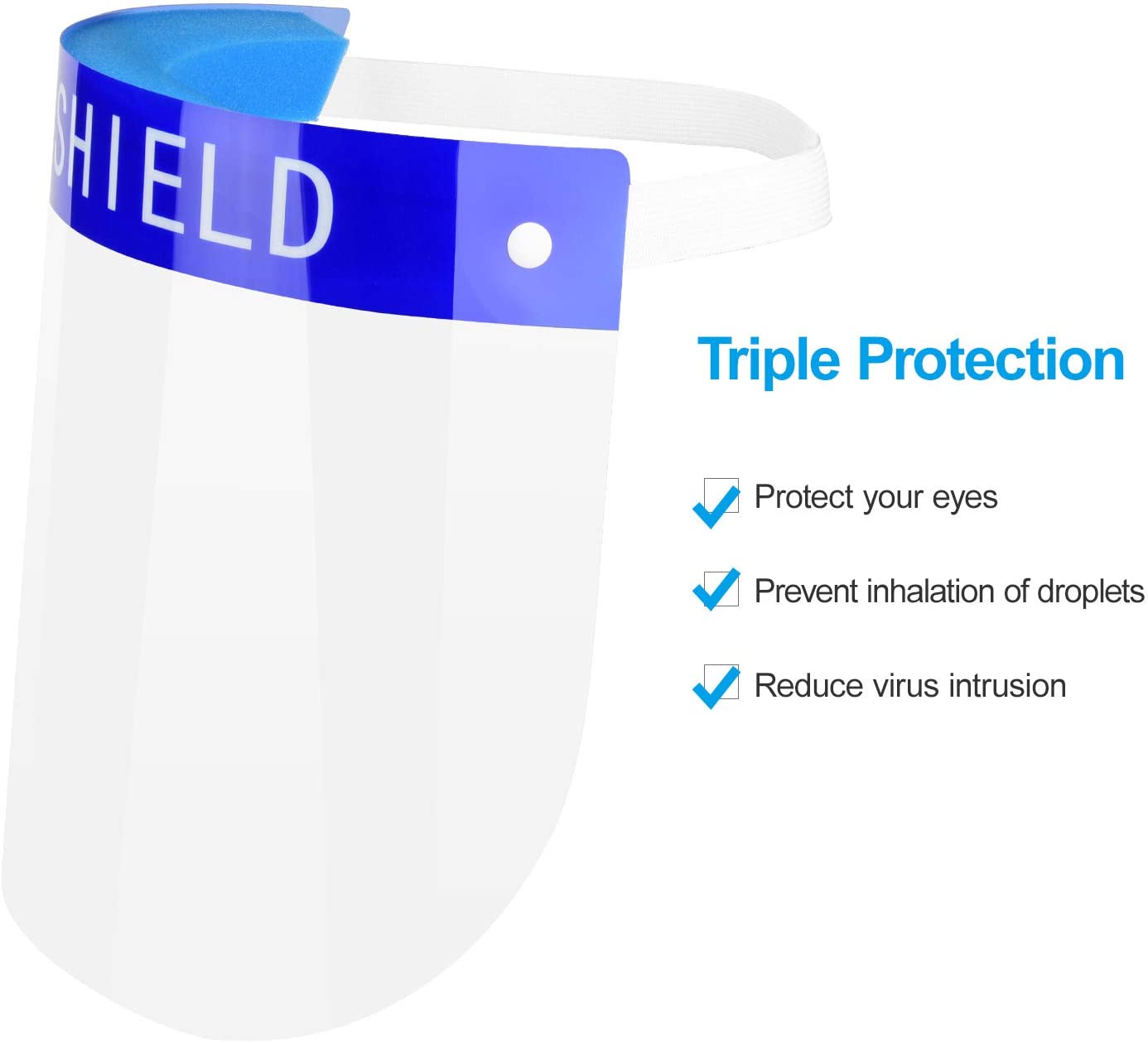 Medical Safety Google:
Anti-Fog splash shield safety goggles surgical against liquid splash safety over glasses. Perfect for Eye Protection and a superior protective safety glass to protect the health of you and your family! OTG (Over-the-Glass) design fits comfortably over prescription eyewear; protects against impacts, dust, airborne particles and chemical splashes. Clear Polycarbonate lens, good visual effect, splash-proof, anti-scratch coating protective eyewear, effective for isolation. Made with a soft, flexible PVC body to ensure proper fit and comfort. The wraparound side shield construction provides a perfect fit and seal. The elastic band design to facilitate the fastening of the head circumference. It has wide space and it's suitable for various head circumferences