Products
GSM Signal Booster
GSM Signal Booster in Nigeria by Hiphen Solutions. Boost Cellular Voice for All Operators in Nigeria. Get Clear Voice When You Make Call. No More Drop Call.
 Boost 3G and 4G Internet for Most Operators in Nigeria.
With Big Outside Antenna, This Repeater Can Work for Remote Area, Where The Outdoor Signal Is Weak.
If Outside Signal Is Strong Enough, The Booster Can Cover Maximum 300 Square Meters
LCD Display Makes Installation Easy. You Can Check 2G 3G 4G Signal Strength at Any Time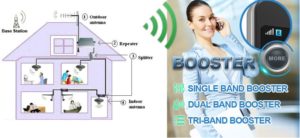 A mobile phone signal repeater provides the ultimate solution in any area where cellular communications cannot work well due to leak of signals.
The repeater device features easy installation & operation, build-in indoor antenna and no interference. It could also improve indoor electromagnetism environments, protract cellular battery life and reduce radiation of cellphones.
A mobile phone repeater is ideal for house, home, office use; High gain, easy installation and operation, LED Light Working & Signal Condition Indicators
his GSM900/DCS1800MHz Dual Band Cell Phone Signal Booster mainly use for home, office, warehouse meeting room, basement, park, hotel etc.
It works with worldwide GSM/EGSM 900MHz and DCS 1800MHz Networks, Use ALC technology, adjust extent automatically; This device is strong to boost multiple users with maximum power, is cost effective solution with weak outside signal.
Outdoor: Airports, Tourism Regions, Golf Courses, Tunnels, Factories, Mining Districts, Villages etc.
Indoor:  Hotels, Exhibition Centers, Basements, Shopping Malls, Offices, Packing Lots etc.
Product Description
Easy Setup in 4 easy steps
[ 1 ] Mount the External Antenna where you have the strongest cell phone signal, typically on a roof or in an attic. [ 2 ] Connect the internal antenna to the Amplifier Base Unit and place where you need improved signal. Indoor antenna should connect "Mobile" end of Amplifier. There should be a minimum of 2 meters of separation between the Base Unit and External Antenna. [ 3 ] Run the coax cable (20 meters) between the Base Unit and External Antenna. External antenna should connect with "BTS" end of repeater. [ 4 ] Connect the power supply to the Amplifier Base Unit and plug into a power outlet and you are done!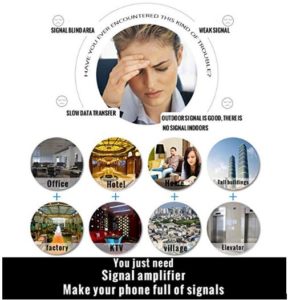 Product includes:
1.) Signal Booster
2.) Outside Antenna
3.) Inside Antenna
4.) 2 Pcs 20m Meters Cable
5.) Power Plug
Tags:
gsm signal booster in nigeria
network booster price in nigeria
mobile phone signal booster for all networks
4g signal booster
hlinks 3g/4g lte network signal booster antenna
mtn network booster
network booster konga
3g network booster