Products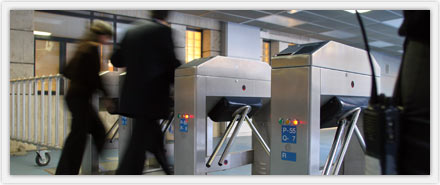 Full Height Turnstile Gate
Full Height Turnstile Gate in Nigeria Hiphen Solutions Services Ltd. Single Full Height Turnstile, Double Full Height Turnstile and Triple Full Height Turnstile with RFID Cards, Fingerprint, Keypad, Face Recognition and Barcode Integrations
Full Height Turnstile Gate
Full height turnstile is often used for high security access control solutions.

The body is made of brushed stainless steel which is robust, rigid, anti-rust and durable.
Full height turnstile is ideal for both indoor and outdoor settings.
It can be integrated with any kind of access controller system (e.g.: RFID device, Fingerprint and Biometric device).
It is very safety, to meet fire-control passage requirements, the turnstile gate will open automatically when the power off.
Product Features
It has stable and reliable mechanical locking device, precise movement and turntable combination structure with special process;
2. With two-way traffic function, the steering lever is divided into two directions and one direction;
3. With power-off and opening function, in case of emergency, the cross-door shaft is switched from locked to free-pass mode, and pedestrians can pass quickly to meet the fire-fighting channel requirements;
4. After the pedestrian reads the valid card, if the system does not pass within the specified time of the system, the system will automatically cancel the pedestrian access right;
5. Install the two-way arrow indicator to indicate the traffic status, and pass or prohibit the passage;
6. An external bidirectional flow counter can be connected to display the number of people in the traffic direction;
7. The control panel has a dial switch, which can adjust the transit delay time by algorithm, and can also be adjusted into a memory mode. For example, brush five effective cards and pass five people;
8. The anti-reverse device function prevents the rotating unit from rotating opposite to the original direction;
9. Unified standard external electrical interface, can be connected with a variety of card readers, and can be remotely controlled and managed through a management computer;
The entire system runs smoothly with low noise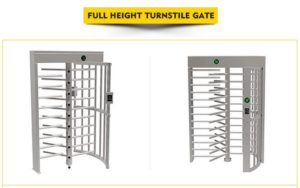 TAG:
full height turnstile price
turnstile gate
boon edam optical turnstiles
boon edam turnstile parts
boon edam turnlock 100
speed gates
portable turnstiles
turnstile meaning
full height turnstile Nigeria