Products

Canteen Management System
Hiphen Solution Canteen Management System is an automated process starting from placing an order to delivery including the payment.
Canteen Management System allows item tracking, secure and speedy transactions; prevents wastage of food and error in accounting. It helps management to handle the users smoothly thus reducing the waiting time for the users.
Key Benefits
Helps in resource/raw material planning for canteen
Prevent food wastage
Secure and speedy transactions
Reduce administrative work
Eliminates human error in accounting
Increase efficiency by speeding up the overall process
Reports for quick interpretation of consumption
Increase user's satisfaction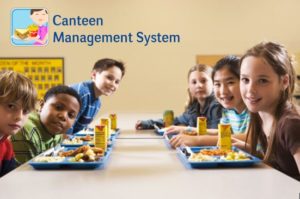 Advantages
Do away with manual system of maintaining the coupons
Instant information at your fingertips for immediate use
Supports both Prepaid and post paid methods of accounting
Linkage to payroll package for direct debit facility
CMS can be implemented in an organization where the employees have cards (any type of identification cards) for unique identification.
CMS can be integrated with an existing (or new), Personnel Information system, Time and Attendance System and Access Control System etc.
CMS takes care of subsidies provided by the companies to their employees.
Manual entry of transactions is feasible.
Daily limit on the amount for the usage of canteen facility can be preset.
Daily menu creation by the caterer is possible using CMS.
Coupons can be used for making transactions.
Reduces Wastage of food items.
Ease in selection from menu by Caterers.
Advance information on the usage of the canteen facilities by the employees on any particular day or shift can be notified to the caterers.
Different types of reports can be taken with respect to Employee consumption and with respect to daily sales by the canteen

It Helps organizations and canteen administrators keep track of periodic food consumption, prepare food menus, reduce employee order timings, and seamlessly simplify the complete canteen management process.
Features of Canteen Management System
Significantly increase user satisfaction
Automated accounting system eliminates human error
Reduce time & cost of planning
Seamless & Secure cashless transactions
Item-wise consumption of food prevents food wastage and increases productivity.
Easy Customization of Menu
Export Reports in various file formats
Can be integrated with various Time & Attendance systems, Access Control Systems
Reduce queues for Canteens serving Breakfast, Lunch & Dinner
Various Type of reports
Canteen Summary Report
Emp type wise Canteen Summary Report
Meal Wise Summary Report
Canteen Punching Report
Visitor Meal Summary Report
Visitor Meal Details Report
On Demand Meal Report
Special Meal Ordered Emp Report
Billing Report
Emp type wise Billing Report
Cost Center wise Billing Report
Special Ordered Meal Report
General
Manage multiple Staff Canteens (at single or multiple locations) with a central database
Multiple POS terminals in each canteen
Choice of POS Terminals – Time and attendance device, PC with barcode or Proxy card reader, PC with Employee password Authentication
Various modes of employee identification like – Biometric (Fingerprint), Proxy card, Barcode Card, password authentication
Visitor, Guest and contract worker approval workflow – Controlled access to canteen usage
User defined Multiple Canteen coupon print formats
Display current menu on TV terminal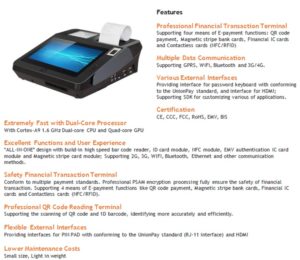 Back-office
Define Menu Items with price and subsidy
Define Multiple Menus – Canteen and Time specific
Time managed Auto menu – for e.g. breakfast menu during 8-10 AM, Lunch Menu during 12 to 2 PM
Usage data regularization
Clubbed menu items – for e.g. "Meals" can have multiple items.
PC-POS Features
Employee or Guest Authentication (by fingerprint, proxy card, barcode card or password)
Menu item selection
Canteen Coupon print
NO-PC POS
Employee identified by Time and attendance device
Time based Fixed menu coupon printed on network thermal printer
Reports
Generate Guest food coupons
Regularisation utility for food usage
Staff, Contract worker, Guest Food usage report
Exception reports like "Employee absent but food consumption"
Tags:
canteen management system in excel
canteen management system app