Products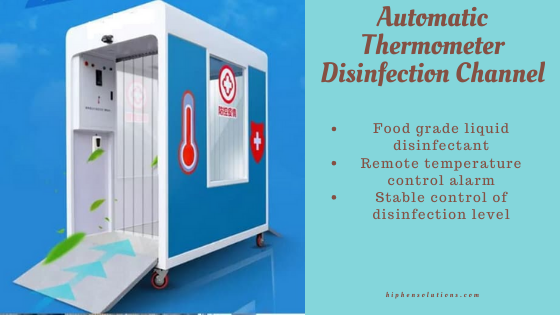 Automatic Disinfection Thermometer Channel
Automatic Disinfection Thermometer Channel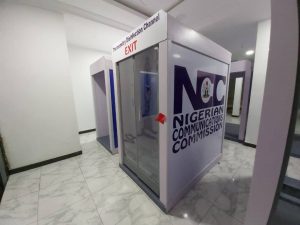 The fully Automatic Disinfection Thermometer Channel In Nigeria By Hiphen Solutions Services Limited is an intelligent control design greatly reduces the workload of human operation and monitoring, reduces the security pressure, and greatly reduces the work risk of past personnel in high-frequency contact with public areas. 
Automatic Body Disinfection and Temperature Thermometer Channel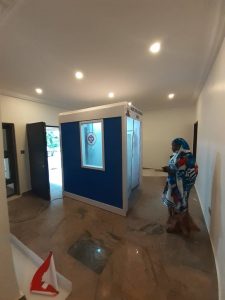 access is ergonomically designed to facilitate testing and disinfection of adults, children, the elderly, the disabled, wheelchairs and pets.
1. Face recognition, external personnel screening and file storage
It can carry out identity authentication and file storage in areas with large population flow, such as shopping malls, stations, community factories, etc. It can also clock in and record the temperature of employees, and make alarm and interception for outsiders.

2. Infrared human body temperature measurement and sound-light alarm
Using a high-precision infrared spectrum sensor and calibrated by a blackbody radiation source, can measure body temperature without contact for a long distance, which can effectively avoid cross-infection of body temperature.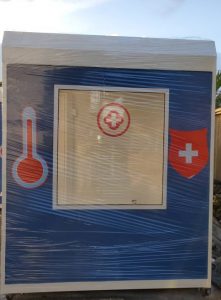 3. Smart display The body temperature monitor can adjust the temperature difference of seasonal changes, which can display the body temperature more accurately.
4. Smart spray disinfection for hand washing
The temperature measuring area is equipped with intelligent induction sprayer, no contact induction spraying, safety and hygiene, can carry out effective whole body sterilization.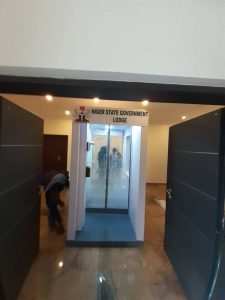 Prevents and controls the Spread of Infectious Diseases
Controls the spread of diseases or germs by disinfecting the whole body, hands and soles of your feet, using a food grade disinfectant and as well, measure body temperatures.
It can also: 
1.Reduce the workload of temperature measurement and personnel input.
2.Raising the speed of temperature measurement.
3.Reduce the risk of infection for testers.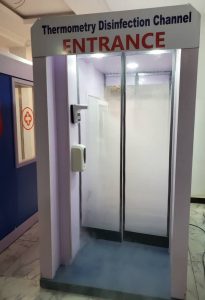 Working Principle: This system adopts the principle of non-contact infrared detection to determine whether the temperature of personnel is abnormal.
Working Area: This equipment is suitable for hospital, school, community, factory, enterprise
and institution, supermarket, site, shopping mall, station, airport, bank, hotel,  exhibition and other personnel-intensive places.
Product Characteristics: Accurately and quickly determine whether the human forehead temperature is abnormal high temperature and intelligent voice prompt, upload to the background control center according to the requirements.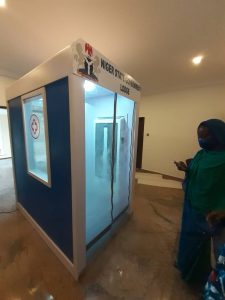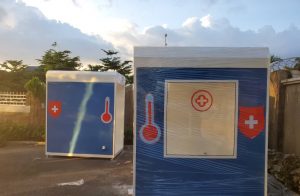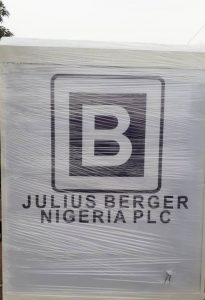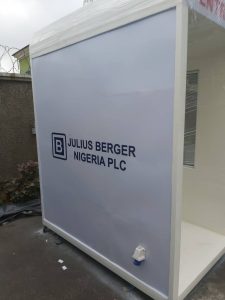 Tags
Mobile disinfection equipment
Mobile thermometer and disinfection channel
Thermometer for fever forehead
Mobile thermometry disinfection channel
Temperature disinfection channel 
Temperature check booth
Integrated mobile thermometer disinfection channel 
Temperature measurement and disinfection channel
Thermometer disinfection booth
Automatic induction spray channel 
Personal disinfection tunnel
Mobile thermometer and disinfection channel 
Epidemic temperature measurement channel 
Disinfection machine
Room sanitizer machine
Automatic Disinfection Machine
Automatic Disinfection Tunnel
Automatic Disinfection Chamber
Automated Disinfection
Automatic Disinfection Channel
Human Disinfection System
Auto Sanitizing Gate
Disinfectant Spray Machine
Disinfectant Spray Machine
Thermometry Channel
disinfection channel
disinfection tunnel
disinfection chamber
disinfection booth
disinfectant channel
disinfectant tunnel
disinfectant chamber
disinfectant booth
disinfecting machine
disinfection box
sanitizing tunnel
disinfectant machine
sterilization tunnel
sanitation tunnel
sterilization chamber