Products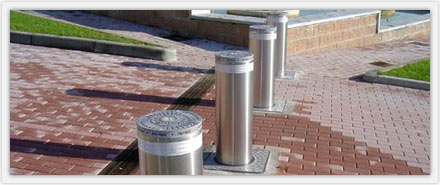 Bollards
This oil-hydraulic BOLLARDS product has been designed to ensure maximum peace of mind and protection for any entrance.The post, which disappears completely when lowered, is made of thick steel. During movement it is made clearly visible by the fl ashing warning lamps, in compliance with current safety standards. In the case of a power failure, the post can be lowered by carrying out a simple operation using the release key.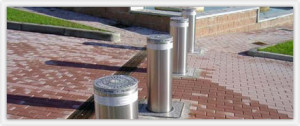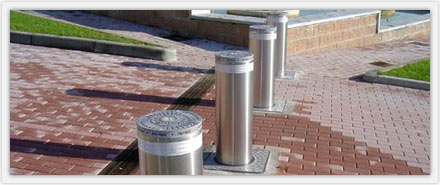 The TX-200PW metal detector (WTMD) is waterproof model, it can be operated outside without weather shed. It is a multi-channel metal detector with six overlapping detection zones. The zones create a sequential sine-wave magnetic field within the detection area of the WTMD. With overlapping construction, sensitivity differences are minimized when metal objects of different shape pass through the WTMD in various orientations.
PILOMAT® PASS solutions are currently the most widely used and tested mobile retractable bollards adopted for multiple applications, for example:
Private use and for reserved spaces:
private parking – parking spaces for the disabled – parking spaces for Company Executives – parking spaces for customers;
private, company, industrial and commercial vehicle entrance accesses;
Control for limited vehicle traffic and pedestrian zones:
city centres – pedestrian areas – traffic lanes reserved for public transport vehicles (trams – buses – taxis) – street market areas;
Anti-intrusion and anti-terrorism security:
Company and forwarding agent warehousing facilities industries – shopping centres – research centres embassies – police stations and military bases Ministerial buildings and sensitive sites in general.